Holleman Hauling and Moving
What we offer
We are a moving and hauling company that's located in Rosemount, MN. We do all types of moves. We move household goods from apartments, condos and homes. No job is too big or small. We also pick up furniture and appliances from any store that has them. Pianos, pool tables, refrigerators and heavy items are no problem for our staff. If you are in need of having trash removed from your property, we offer this service also. All trash is removed and hauled to the dump.
Trash And Rubbish Removal
We remove all types of trash and rubbish. If you just finished your basement or deck and need the left overs hauled away to the dump, this service we provide. Holleman hauling can throw away refrigerators, large appliances, mattresses, televisions and furniture.
Piano Moves
We move all types of pianos. This includes short uprights, tall uprights and grand pianos. All pianos are wrapped in furniture pad blankets and strapped tight.
Furniture Moving
Need a couch or refrigerator moved to your basement or garage? We have this service also. Holleman Hauling picks up furniture for you from furniture stores or private parties. We can rearrange one room or your entire house.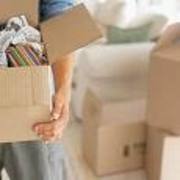 Packing And Unpacking Services
What We Charge
We offer free estimates for all of our moves. If you are wondering how much we charge for our services, you will have to either give us a email and tell us exactly what you have to move and we can give you a quote or you will can call us at 612-363-3366 and you will get the quote over the phone. We accept all forms of credit cards and cash.
Request a Quote
If you would like to book your move today or you want a quick quote, call Carlo at 612-363-3366 or email us at hollemanhauling@yahoo.com. Please include at the information below:
Name:
Moving from:
Moving to:
Planned Date of Move:
Email Address:
Phone:
Did you need packing or unpacking:
Size Truck Needed. Cargo Van, 14ft, 17ft, 24ft, 53ft Truck:
Moving from Apartment or House:
If Apartment, which floor:
Elevator or not:
How did you hear about us?